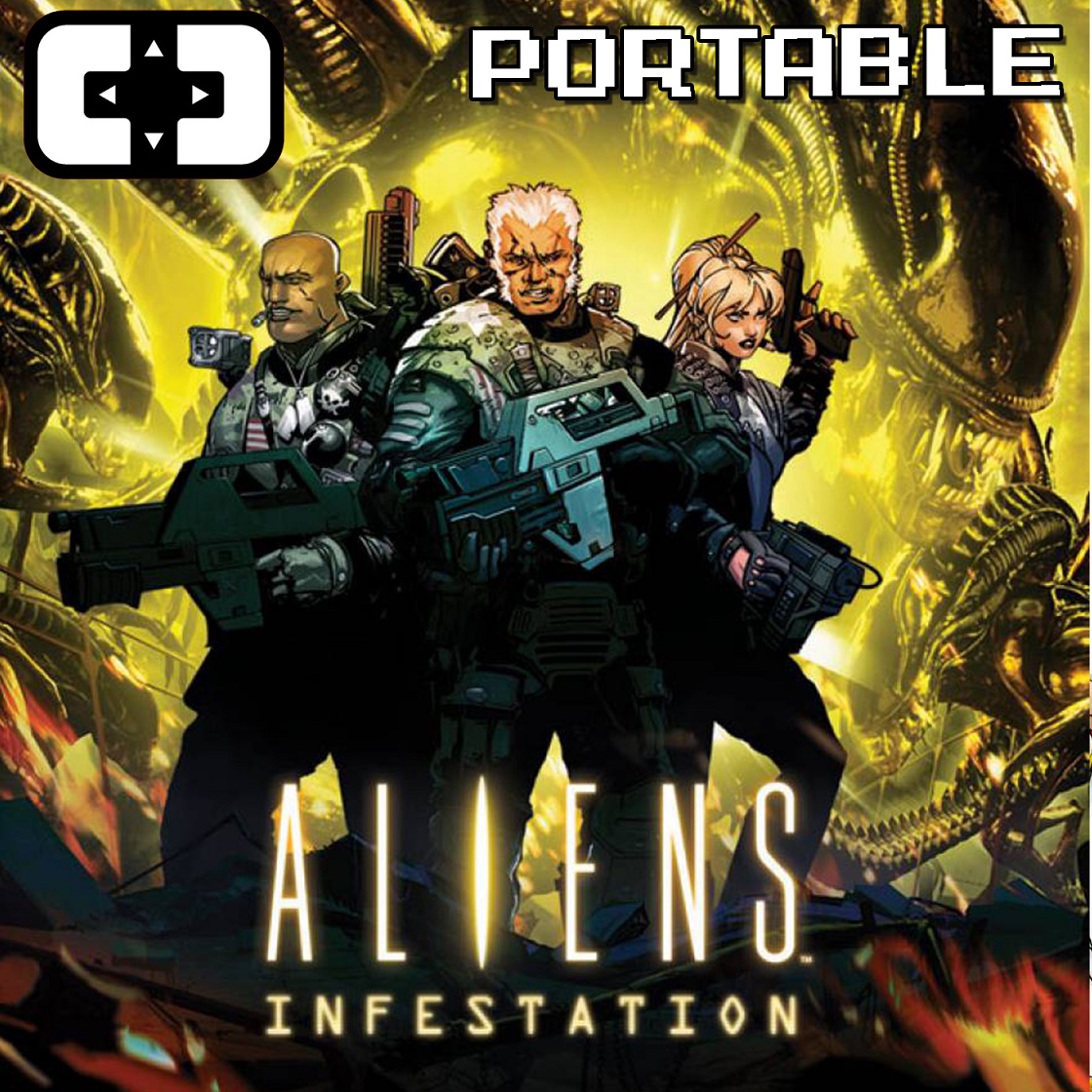 Duke from Retro Nonsense (@Duke0619) joins Curtiss this month as they mostly come out at night to play Aliens Infestation on the Nintendo DS! And that's not all! The director of the game itself, Adam Tierney (@AdamTierneyWF), joins the crew and they discuss everything that went into creating this modern gem.
From developing the game all the way through release and everything in between, find out what exactly goes into producing a video game. Did Nintendo force the developers to implement stylus controls? Was this really sitting on a shelf for an entire year before it was released? What would Adam change if he could go back now and do it all over again? All this and more on this extra special edition of Cartridge Club Portable! Game over, man! Game over! 
As always, follow along with the conversation every month on our forums at https://www.cartridgeclub.org or our community's discord: https://discord.gg/xqZQzR7.  
Interested in shirts, mugs, notebooks, or other gear featuring designs based on our Game of the Month selection?  Check out our merch shop at https://www.teepublic.com/stores/cartridgeclub
Don't forget to give our podcast a review on whatever podcast app that you use!  If you're interested in supporting us and our community - and get to be involved in the selection of future games of the month - check out how at https://www.patreon.com/CartridgeClub
Play Now