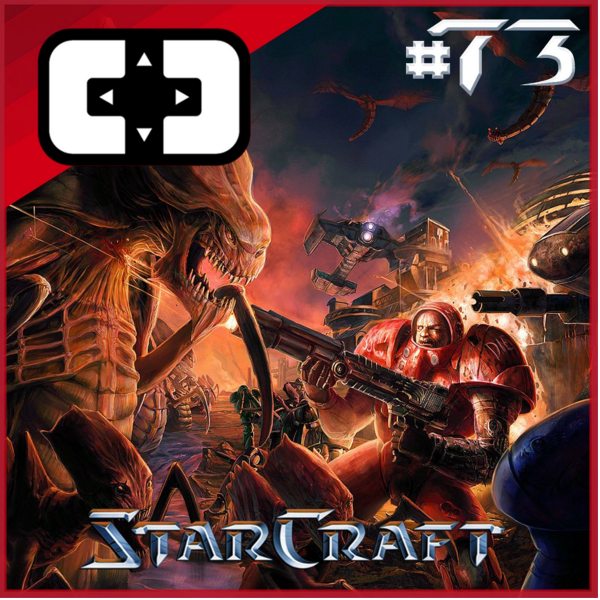 In the Cartridge Club's Season 7 Premiere, Musty brings along a couple of PC focused community members, Church and Kevin, to discuss Blizzard's 1998 RTS masterpiece - StarCraft.  What will they have to say when it comes to this PC classic?
Next month, we are playing Castlevania III: Dracula's Curse for the NES, or the more recently released Castlevania Anniversary Collection.
As always, follow along with the conversation every month on our forums at https://www.cartridgeclub.org or our community's discord: https://discord.gg/xqZQzR7.  If you are playing along, have our game of the month in your collection or just want to tell people about what we do each month, make sure to tweet/post/comment using the hashtag #PlayAlongWithPrime.
Interested in shirts, mugs, notebooks, or other gear featuring designs based on our Game of the Month selection?  Check out our merch shop at https://www.teepublic.com/stores/cartridgeclub
Don't forget to give our podcast a review on whatever podcast app that you use!  If you're interested in supporting us and our community - and get to be involved in the selection of future games of the month - check out how at https://www.patreon.com/CartridgeClub
LINKS to our Guests:
Church / twitter: @The_GameGrinder
     YT: https://www.youtube.com/channel/UCaXvTbmHUwgtw23k4DkGV8A
     The Game Tenants Podcast: https://www.podbean.com/podcast-detail/vxf52-83186/The-Game-Tenants-Podcast
Kevin / twitter: @Buried_On_Mars
     YT: https://www.youtube.com/user/BuriedOnMars
     The Quick Save Club: https://www.podbean.com/podcast-detail/7g6c6-8b4e3/Quick-Save-Club-Podcast
     Retro Fandango: https://retrofandango.podbean.com/
Host 
@MustyHobbit | https://twitch.tv/mustyhobbit
Thumbnails by Josh Leslie: @FranticSociety
Play Now